The Tudor Black Bay GMT S&G prediction
This is my prediction of the potential Tudor Black Bay GMT Steel & Gold, which might come into live later in 2020.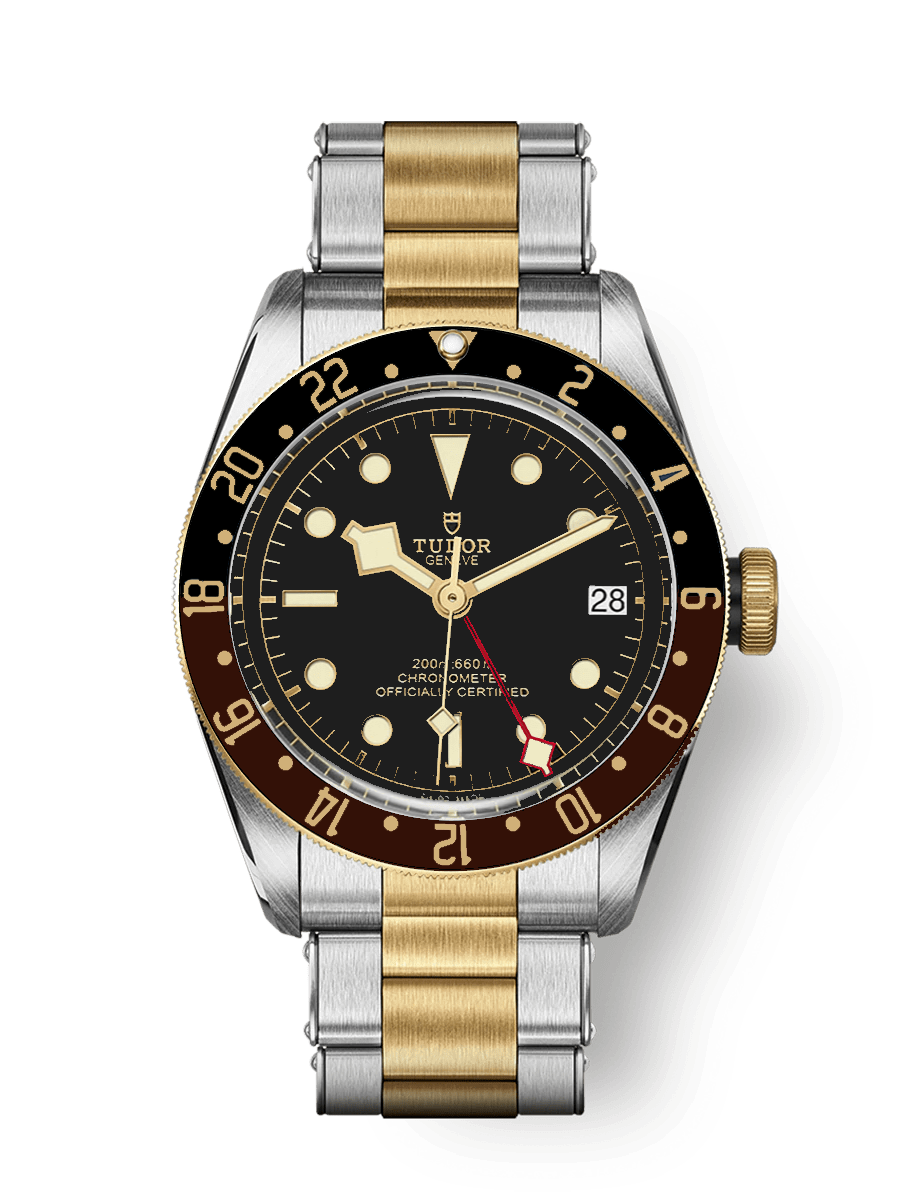 Before we start, let me back off a little. As you know, I am a watch-lover and I am following new trends and releases of all the major brands. With high interest, I am following Instagram and Blogs around the Baselworld, the fair, on which Rolex and Tudor are releasing their new models.
If you follow the timelines around the new Tudor models, a pattern can be identified: Three-hand Sub => Chronograph => GMT. This has been true for the steel models and with the steel & gold models, we already have the Three-hand Sub and the Chronograph...
Following this, I am predicting the GMT will be released as a steel & gold version later this year in 2020. One question remains: How will it look?
To answer this, let me explain, what I did. I analyzed the S&G Sub and Chrono, as well as the GMT. Then, I opened my paint.net and started to play around with the different layers and colors.
Here is my first attempt: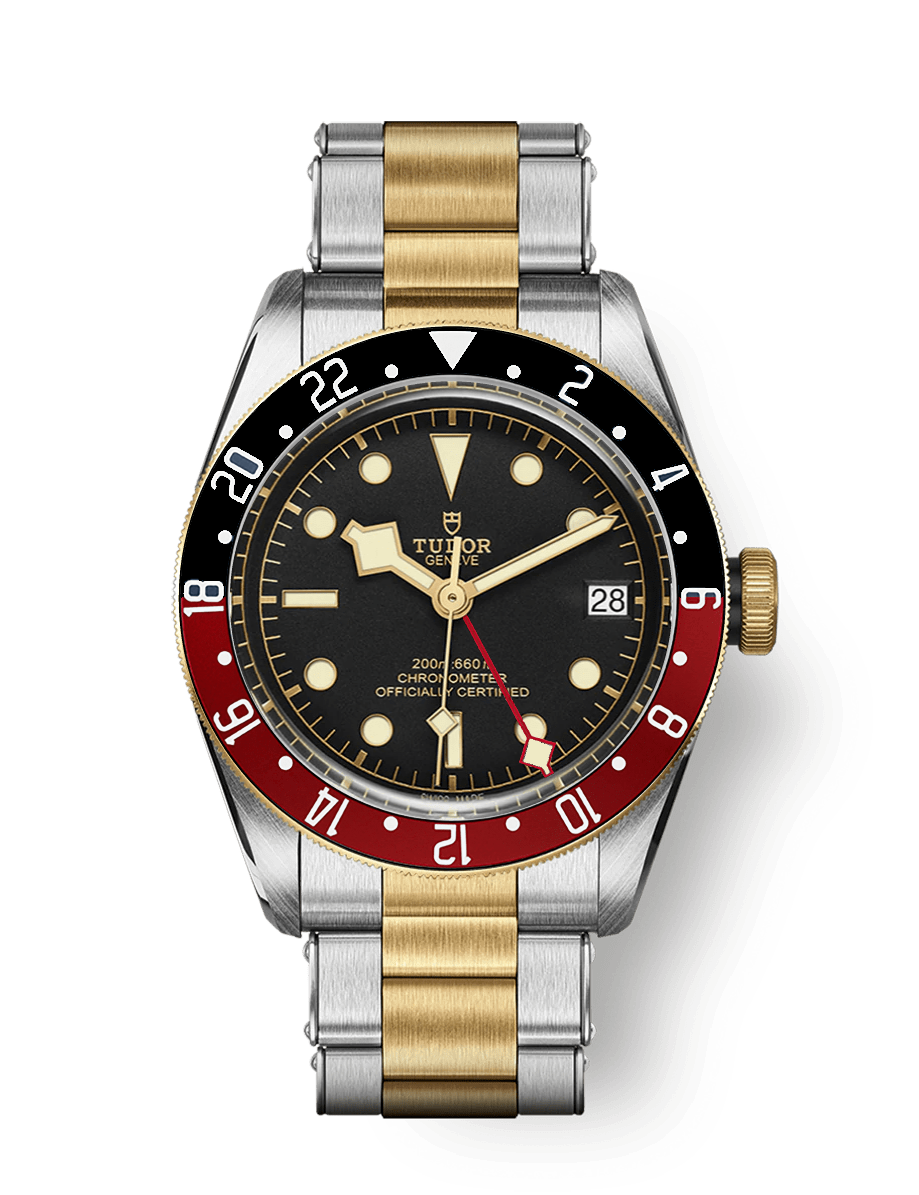 What I did: I took an image of the Sub S&G, as well as the GMT and cut out the bezel plus watch-face of the GMT and put it on the Sub S&G. Also, I adjusted the color of the blue bezel parts to black.
I realized, the numbers on the bezel were too white, so I tried to adjust them by picking the same color as the Sub S&G numbers. This is what came out: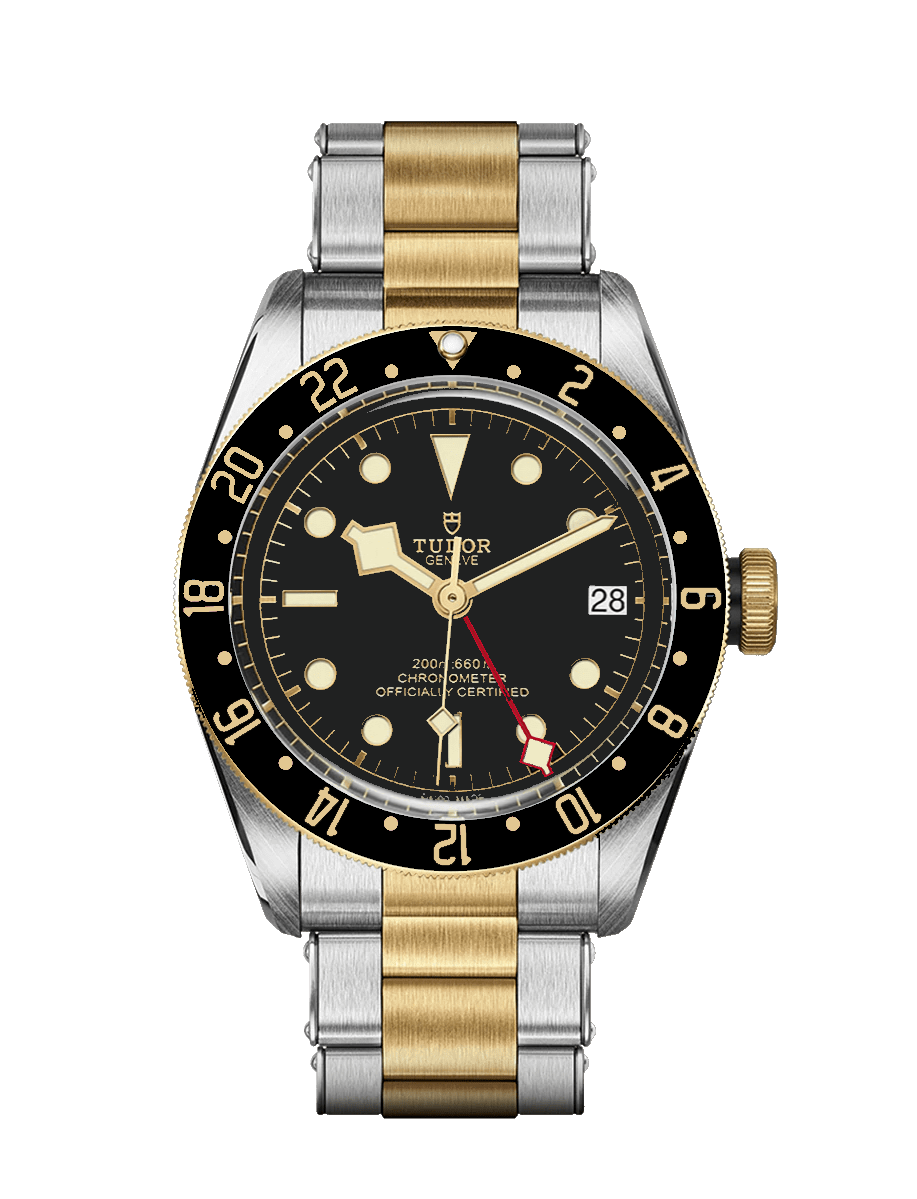 Accidentally, I re-colored the entire bezel in black, however, it doesn't look too bad, doesn't it?
Next step was to increase the readability of the bezel, especially when you want to quickly determine if it is day or night. Therefore, a two-tone bezel needed to come to life. I oriented myself at the Rolex Rootbeer, sot the brownish red color is exactly that. Here is, what came out...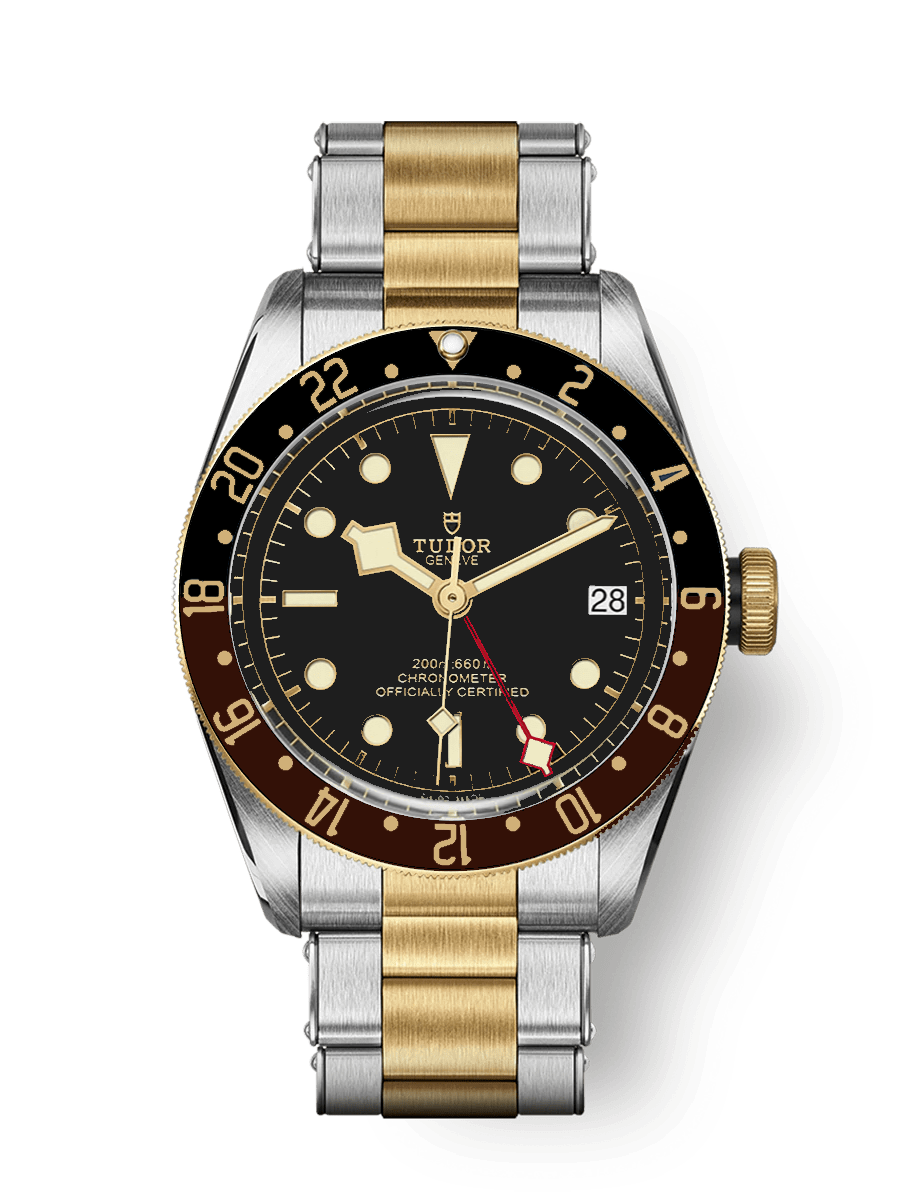 This is my absolute favorite! I fell in love instantly. But, let's keep in mind, this is just an assumption, how the potential new model of a Black Bay GMT in steel & gold COULD look like...
I simple wish and pray, Tudor will have a look at this and is considering an S&G version of the GMT...
Let me know, what you think of this prediction on my Instagram Channel
Other color variations including green, red and brown